English Heritage sites near Hythe and Dibden Parish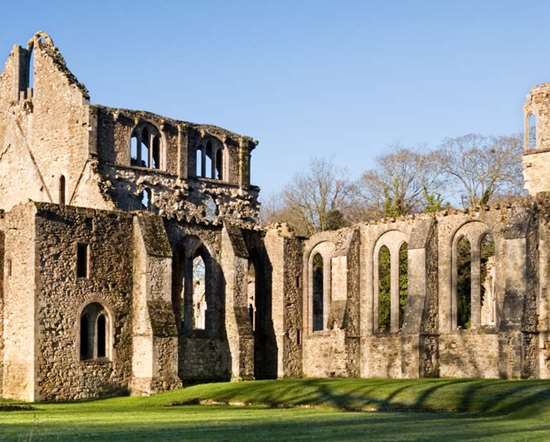 NETLEY ABBEY
2 miles from Hythe and Dibden Parish
The most complete surviving Cistercian monastery in southern England, with almost all the walls of its 13th-century church still standing, along with many monastic buildings.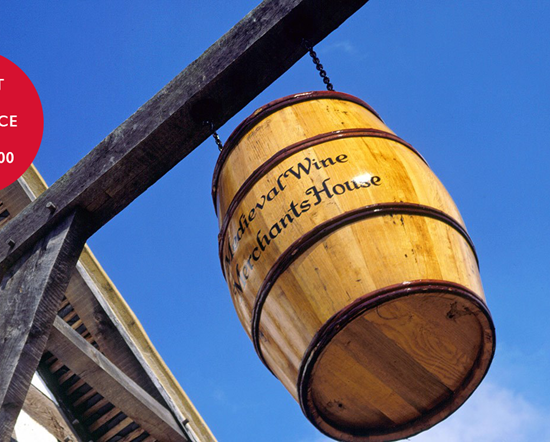 MEDIEVAL MERCHANT'S HOUSE
3 miles from Hythe and Dibden Parish
A residence and place of business, this former merchant's House stood on one of the busiest streets in medieval Southampton.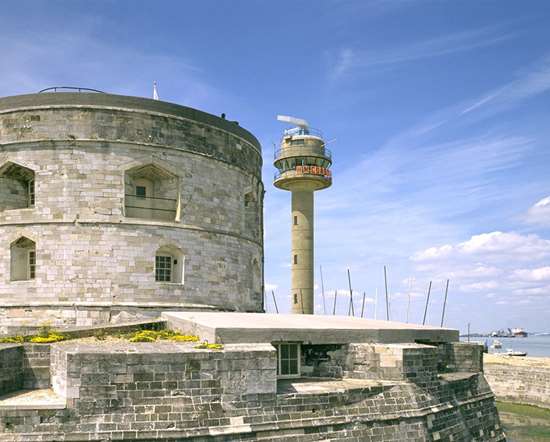 CALSHOT CASTLE
5 miles from Hythe and Dibden Parish
This picturesque castle set in Calshot, a coastal village in Southampton, Hampshire, England. This beautiful village provides a perfect relaxing family day out by the coast.
TITCHFIELD ABBEY
7 miles from Hythe and Dibden Parish
The ruins of a 13th century Premonstratensian abbey, later converted into a Tudor mansion. The church was rebuilt as a grand turreted gatehouse.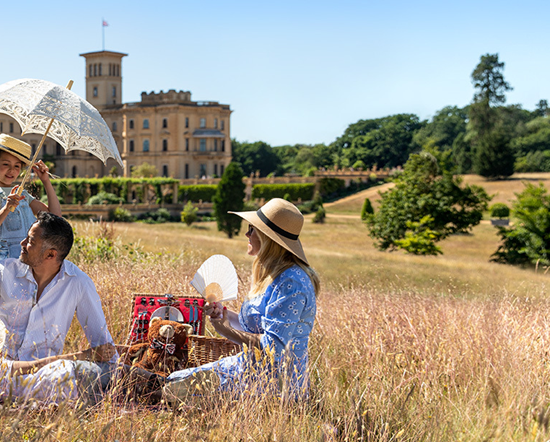 OSBORNE
9 miles from Hythe and Dibden Parish
Queen Victoria and Prince Albert's family home. Take a glimpse into the private life of the royal family at Osborne House and enjoy the vast estate and gardens.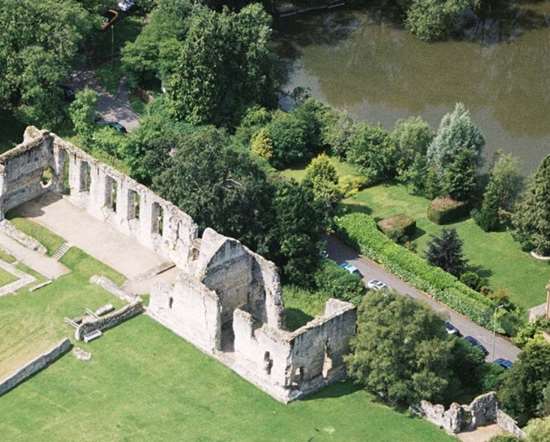 BISHOP'S WALTHAM PALACE
10 miles from Hythe and Dibden Parish
The ruins of a medieval palace (together with later additions) used by the Bishops and senior clergy of Winchester as they travelled through their diocese.
---
Churches in Hythe and Dibden Parish
All Saints', Dibden

Main Road Dibden Southampton
(023) 8084 3204
http://dibdenchurches.org.uk


All Saints' Church in Dibden is a beautiful 13th Century Grade II listed building in a quiet setting surrounded by a well kept attractive churchyard with views over Southampton Water. It is situated at the northern end of the parish close to the Dibden golf course. The church was badly damaged by an incendiary bomb in World War II and was reduced in size during its thoughtful restoration in 1955. The churchyard is still in active use and there is ample parking.
St Andrew's, Dibden Purlieu

Beaulieu Road Dibden Purlieu Southampton
(023) 8084 3204
http://www.dibdenchurches.org


Go to our parish website for more information about us.


One of two churches in the Parish of Dibden (the other being All Saints', Dibden), St. Andrew's is a welcoming, modern, growing Anglican church with an open Evangelical and gently charismatic flavour. Sunday Services attract all ages with facilities for children - including a well-equipped crèche - in St. Andrew's Centre adjoining the church.

The Centre, including large hall, kitchens, children's rooms, lounge, church office and coffee shop (The Coffee House), has become the heart of the community, used by many local groups as well as the church - a bridge bringing many closer to God.

St Anne, Butts Ash

Warrys Close Hythe Southampton
023 8084 4336
http://www.stjohnshythe.org


St. Anne's is based in the heart of the Butts Ash residential area and seeks to serve the community.
St John the Baptist

New Road Hythe Southampton
023 8084 4336
http://www.stjohnshythe.org


Located in the centre of Hythe village, it is a central focus for the community.
---
Pubs in Hythe and Dibden Parish
Boathouse Hotel

29 Shamrock Way, Hythe, SO45 6DY
(023) 8084 4066
boathousehythe.co.uk/


A modern brasserie-style establishment located in Hythe Marina. Your change is brought to you on a silver tray, even if you are standing at the bar! Note: due to close for staff holidays 11/01/16 - 24/01/16
Croft
Drummond Arms
Ebenezers
Fountain Court Hotel

Frost Lane, Hythe, SO45 3NE
(023) 8084 6310
fountaincourthotel.co/


A former country house, white-painted and with quoins picked out in blue, this 22 bedroom hotel looks onto a patio and a lawned garden with children's play area and huge fountain, hence the name. The restaurant side was under new management...
Glen

Butts Ash Lane, Dibden Purlieu, SO45 3RF
(023) 8084 2162
the-glen.com/


The Glen as it is now known, started life as a private house, opening as a pub in 1961 as The Jester. A former landlord with a love of golf changed its name to Gleneagles. On his retirement, with every one calling it 'The Glen', the name wa...
Heath

Beaulieu Road, Dibden Purlieu, SO45 4PW
(023) 8084 2275
whitbreadinns.co.uk/en-gb/locations/the-...


Over 100 years old, but several times extended and refurbished, the Heath stands just outside the National Park, on the edge of greater Hythe and across the road from Beaulieu Heath. The triangular bar fronts a well-furnished seating area;...
Hobbit Restaurant & Bar
Hythe & District CIU Club

26 Pylewell Road, Hythe, SO45 6AQ
(023) 8084 7139
hytheclub.com/


Entrance is up 4 stone steps through full height glass double doors leading into a small vestibule/hall. To the right & slightly behind, a staircase leads to a 'for hire' hall with a skittle alley and its own bar. To the front and left, gla...
Lord Nelson

5 High Street, Hythe, SO45 6AG
(023) 8084 2169
lordnelsonhythe.co.uk/


The core of this pub is Georgian, and contains three small bars (Victory, Trafalgar and Poop Deck) and some original beams; these bars may be hired for functions. The fourth bar (Aft) was added around 2010, and is the only room in which chi...
Malt & Hops

43-45 South Street, Hythe, SO45 6EA
(023) 8084 3263
malt-and-hops-hythe.business.site/


A two-bar pub with wooden planked floors throughout and a pleasant large garden. Leather sofas in the front bar offer more relaxed seating. The read bar's focus is sport & games, with a large TV, darts and pool table. Live music is played e...
Seashells

37 High Street, Hythe, SO45 6AG
(023) 8084 7188
seashellshythe.co.uk/


This first-floor pub isn't much to look at from the outside, but has one of Hythe's best panoramic views of Southampton Water. Binoculars are available. The pub serves food from opening to 9.30pm. There is free parking (time limited) in the...
Travellers Rest

Hart Hill, Hythe, SO45 3ND
(023) 8084 2356
travellersresthythe.co.uk/


The pub stands in verdancy at the south-eastern edge of town, on a single-track road that forms part of the Solent Way, and close to Hythe Spartina Marshes nature reserve. It was built as a cottage in the 1700s and, although extended and re...
Water's Edge

Dibden Golf Centre, Dibden, SO45 5TB
(023) 8084 5060
mytimeactive.co.uk/locations/dibden-golf...


This building, near the eastern edge of the National Park, is part of Dibden Golf Centre, and therefore opens early to provide breakfasts for players. It was built in the early 1970s, has a large bar and dining area, a comfortable lounge, a...
Waterside Inn